Tide Table Chart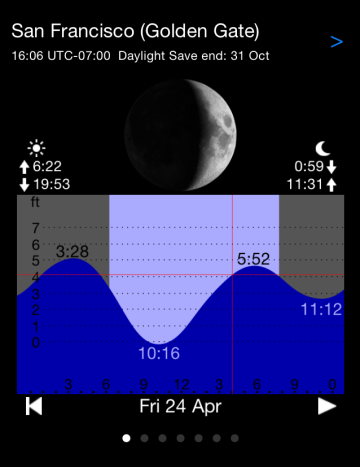 The Pebble Time smartwatch app Tide Table Chart provides quick and easy access to high tide and low tide forecasts.
Click Up / Down for high and low tides of the next day.
Double click Down to play an animation of moon phase and tide changes for a quick overview.
This Pebble Time app can be used without connection to your phone. But you should run the phone app Tide Table Chart (
Android
or
iPhone
) once per week to update the tide data on your watch.
Get
Tide Table Chart for Pebble Time
on the Pebble App Store:

---
Home
About Us
Products
Support
Contact